[et_pb_section admin_label="section" transparent_background="off" allow_player_pause="off" inner_shadow="off" parallax="off" parallax_method="off" padding_mobile="off" make_fullwidth="off" use_custom_width="off" width_unit="on" make_equal="off" use_custom_gutter="off"][et_pb_row admin_label="Row"][et_pb_column type="4_4″][et_pb_post_title admin_label="Post Title" title="on" meta="off" author="on" date="on" categories="on" comments="on" featured_image="off" featured_placement="below" parallax_effect="on" parallax_method="on" text_orientation="left" text_color="dark" text_background="off" text_bg_color="rgba(255,255,255,0.9)" module_bg_color="rgba(255,255,255,0)" title_all_caps="off" use_border_color="off" border_color="#ffffff" border_style="solid"] [/et_pb_post_title][/et_pb_column][/et_pb_row][et_pb_row admin_label="row"][et_pb_column type="1_4″][et_pb_image admin_label="Image" show_in_lightbox="off" url_new_window="off" use_overlay="off" animation="left" sticky="off" align="left" force_fullwidth="off" always_center_on_mobile="on" use_border_color="on" border_color="#f2f2f2″ border_style="solid" max_width="250px" src="http://angin.id/wp-content/uploads/2016/09/https-cdn.evbuc_.com-images-24127499-144647614840-1-original.jpg.png"] [/et_pb_image][/et_pb_column][et_pb_column type="3_4″][et_pb_text admin_label="News Content" background_layout="light" text_orientation="justified" background_color="#f9f9f9″ use_border_color="off" border_color="#ffffff" border_style="solid" custom_padding="20px|20px|20px|20px"]
https://www.eventbrite.com/e/biz-talk-impact-investing-is-it-charity-20-tickets-27708769676  
ABOUT THE EVENT
Natalia Rialucky, the Head of Impact Investing at Angin will share about Impact Investing at EV Hive The Maja.
Impact investments are investments made into companies, organizations, and funds with the intention to generate social and environmental impact alongside a financial return.
Takeaways:
Understanding about Impact investing; definition, investment philosophy, impact investing landscape in Indonesia 

Address FAQ on Impact investing; what does impact investor look when assessing a company vs. commercial investment

ANGIN impact investing; what we do, how we define value, case studies
ABOUT THE SPEAKER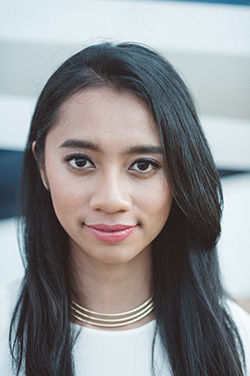 Natalia Rialucky, Head of Impact Investing at ANGIN (Angel Investment Network Indonesia)
Seasoned consultant graduated from Boston Consulting Group, with international independent consulting experience in startups and social enterprise in the US, Dubai and Singapore, Ria always has the passion in growing impact investment space at home. She is leading ANGIN Impact Investing arm (www.angin.id), testing Indonesia's largest angel investor network's appetite in making profit and social impact works.
IN COLLABORATION  WITH

ANGIN Impact investing believes in the power of disruptive business models across different sectors to bring social inclusion. Building on our angel investor network strength, ANGIN Impact investing is committed to empower businesses who can balance profitability and delivering social impact.
ANGIN Impact Investing invests in early stage socialmission-driven businesses that aim to provide economic inclusion to the marginalized society. They are committed to deliver solution to social and environmental issues that are not solved neither by the government nor the private sector. They believe in pursuing profit for good and the potential of scale. They are built by entrepreneurs who invest in tracking social impact as measurement of success and have potential to inspire their surroundings and deliver change to their society.
CONTACT US
Email: info@evhive.co
[/et_pb_text][/et_pb_column][/et_pb_row][/et_pb_section]