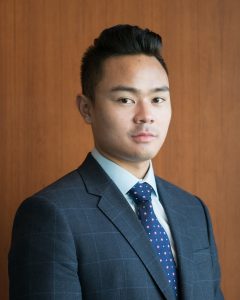 Short profile
Lawyer at global law firm Baker McKenzie
Business Development at PT. Ultra Sakti
Sponsor representative for the Australia Indonesia Business Council
Bachelor of Laws (Hons I) and Bachelor of Business from the University of Technology Sydney
Core expertise in brand development
ANGIN proudly welcome our 61st angel investor, Francisco Widjojo.
Francisco Widjojo is a lawyer at global law firm Baker McKenzie, specialising in corporate law. Prior to his career as a lawyer, Francisco worked in Business Development at PT. Ultra Sakti, a fast-growing Indonesian pharmaceuticals company headquartered in Jakarta and maker of the popular FreshCare®, HOTIN® and Madu TJ® products. He built key relationships for the company in the English-speaking world, managed product brand development and was also responsible for leading the company's overall tech strategy.
Francisco is an angel investor and adviser for startups in Sydney, Australia.  He is active in the Australia-Indonesia space being a sponsor representative for the Australia Indonesia Business Council and was an Australian Delegate for the 2017 Conference of Australian and Indonesian Youth (CAUSINDY).
Francisco holds a Bachelor of Laws (Hons I) and a Bachelor of Business from the University of Technology Sydney.  Francisco has also published a peer-reviewed journal article entitled "Microfinance in Australia: Is the Law Doing Enough to Address Financial Exclusion?" in the Journal of Banking and Finance Law and Practice that discusses the intersection of microlending and tech in the context of Australia.
Francisco will be supporting ANGIN and the startup ecosystem in Indonesia through his deep connections in the pharmaceuticals industry in Indonesia, his deep connections in Australia and his experience in developing brands.