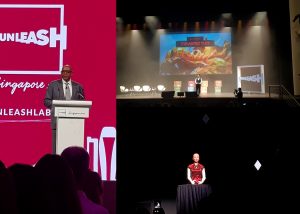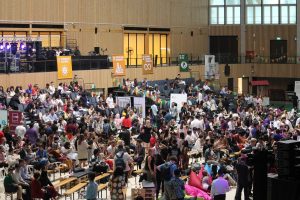 UNLEASH Innovation lab is a global non-profit initiative that brings together 1000+ passionate young talents, experts and facilitators from all around the world to collaborate on ideas and solutions for the United Nations' Sustainable Development Goals (SDGs). UNLEASH was first held in August in Denmark in 2017. This year the UNLEASH Innovation Lab was held in Singapore from May 30, 2018 to June 6, 2018. It featured 1000 carefully selected talents from 100+ countries and diverse backgrounds, who participated in 8 days of intense ideation to unlock the power of collaboration and human innovation to provide solutions to some of the world's most pressing challenges. I was fortunate enough to be selected from a pool of more than 7,000 applicants to attend and participate in the UNLEASH Innovation Lab in Singapore this year.
Inspiring and thought-provoking speeches from experts and leaders such as President of Singapore Halimah Yacob, former President of Timor Leste, Jose Ramos-Horta, Academy Award winning actor Forest Whitaker and the social humanoid robot, Sophia, were some of the highlights of this year's event.
This year, UNLEASH focused on 8 SDGs: Zero Hunger, Good Health and Well Being, Quality Education, Clean Water and Sanitation, Affordable and Clean Energy, Responsible Supply Chain and Production, Sustainable Cities and Communities, and Climate Action. The participants, called Unleash talents, were divided among these 8 categories. In a team consisting of amazing 6 individuals, I worked on SDG 12, Responsible Supply Chain and Production, and developed a solution to tackle the problem of food waste by supermarkets at the consumer level. My team created 'Second Life Shelves', an offline and online platform that enables supermarkets to connect with consumers to sell the food that is approaching the specified date (use by, sell by or best before) using a dynamic pricing algorithm.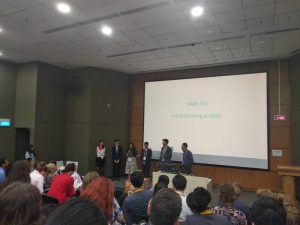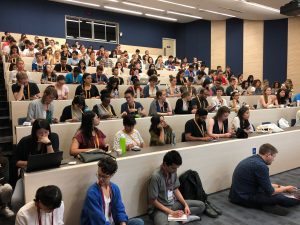 During the eight-days program, the teams followed a structured innovation process facilitated by content and business experts to co-create innovative ideas and solutions for the designated SDGs. UNLEASH's innovation process consists of five steps: problem framing, ideation, prototyping, testing and implementation. The teams were carefully formulated to ensure diversity in terms of experience and strengths. Many people might argue that innovation and ideation cannot be structured via pre-determined activities and steps, however, UNLEASH believes that with the help of a structured set of activities and design thinking, teams can co-create and innovate to develop viable solutions for a variety of problems.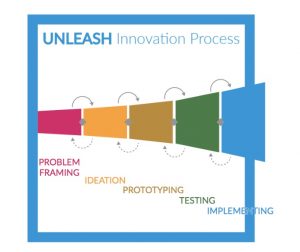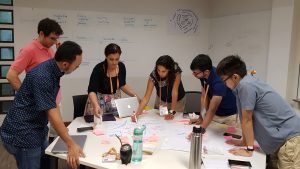 Although my team did not win awards for the solution that we developed, I brought home invaluable experiences and gained immense knowledge about how innovation and collaboration can be used for creating an impact and changing the world. I am so glad to have participated in UNLEASH 2018, and to have met so many amazing, inspiring and like-minded individuals that I, now, can call my "UNLEASH Family".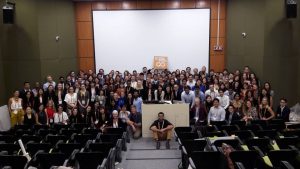 UNLEASH is a global non-profit initiative that is supported by various global actors, including UNDP, Deloitte, Carlsberg Foundation, and Dalberg. UNLEASH will be hosting the innovation lab every year until 2030 with an aim to tackle the SDGs. It's exciting to see UNLEASH creating a wave of change around the world and inspiring thousands every year to create a better and more sustainable world.
Find out more at www.unleash.org
If you would like to know more about my experience at UNLEASH, shoot me an email at riaz@angin.id