ANGIN Women's Spotlight is proud to publish our 50th story highlighting the achievements and addressing the challenges of female leaders in Indonesia. To commemorate our milestone, we are releasing a mini-report detailing our project thus far. The report combines our project data with insights from Connector.ID's data analysis to draw insights on the Indonesian entrepreneurial ecosystem through a gender lens. Check the report out now!
To nominate an outstanding woman for woman's spotlight, kindly fill in the nomination form.  All partnership requests and collaborations may also be sent to Meredith at meredith@angin.id.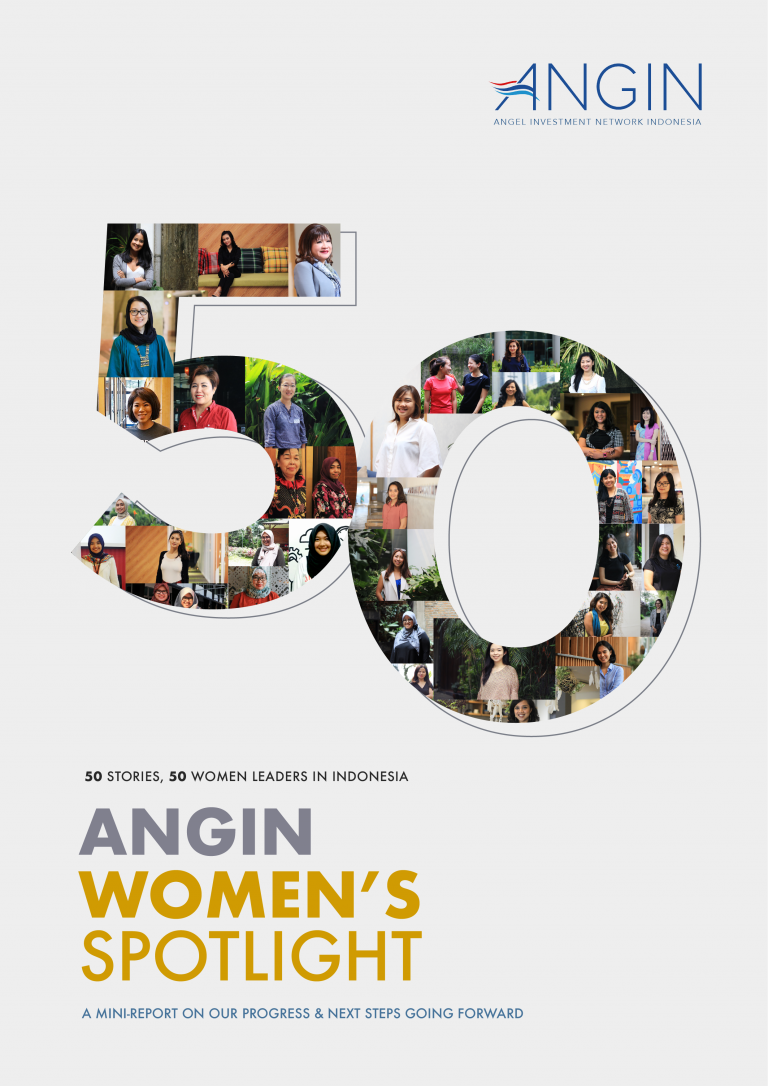 Download Our Report
Fill out your email here to have the download sent to you.
Disclaimer: 

The data in the report is based on applicants who have submitted fundraising requests via ANGIN and Connector.ID. It is largely self-reported data or data based on the information provided from individual pitch decks.