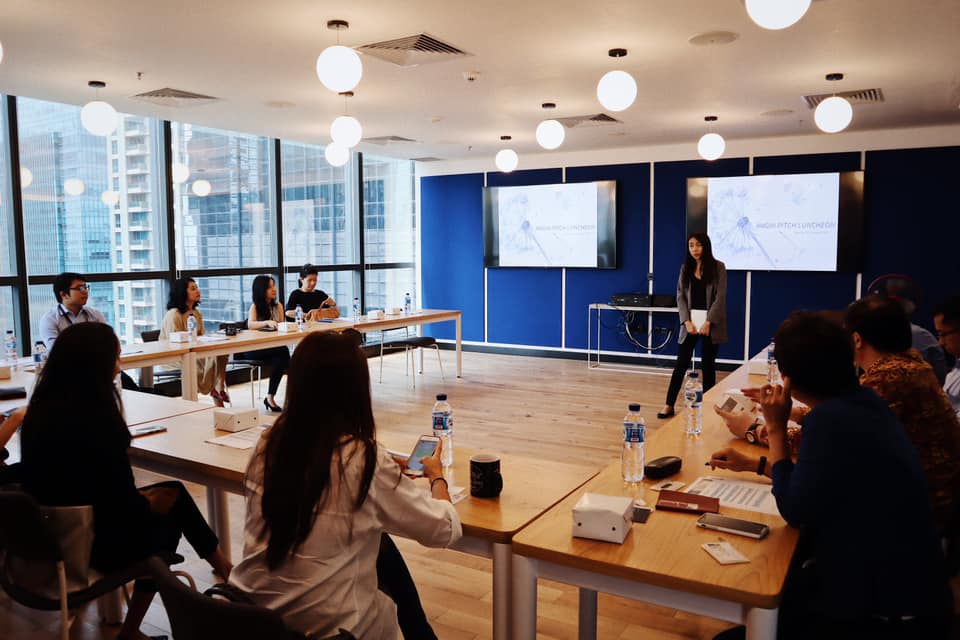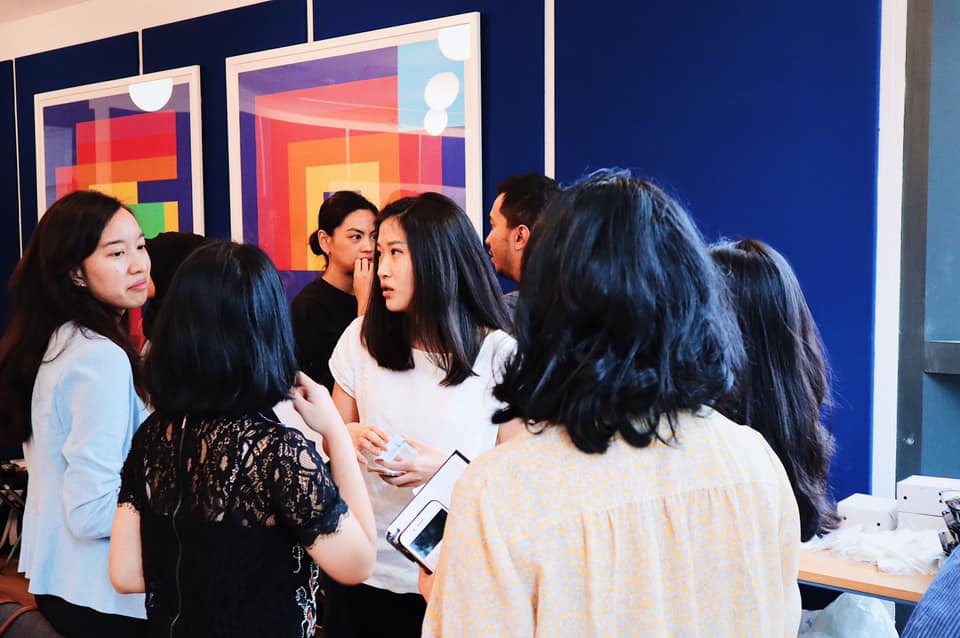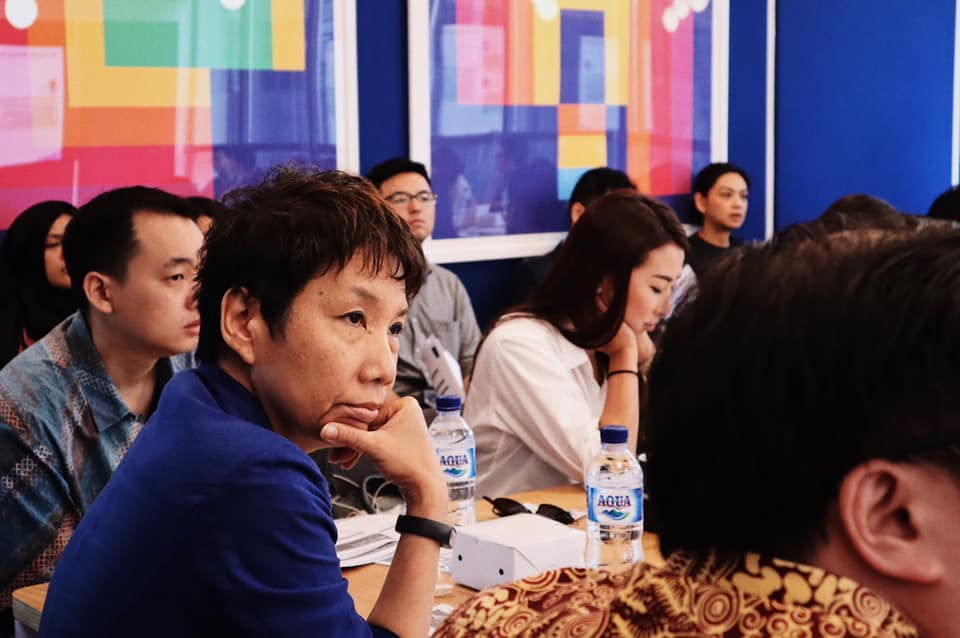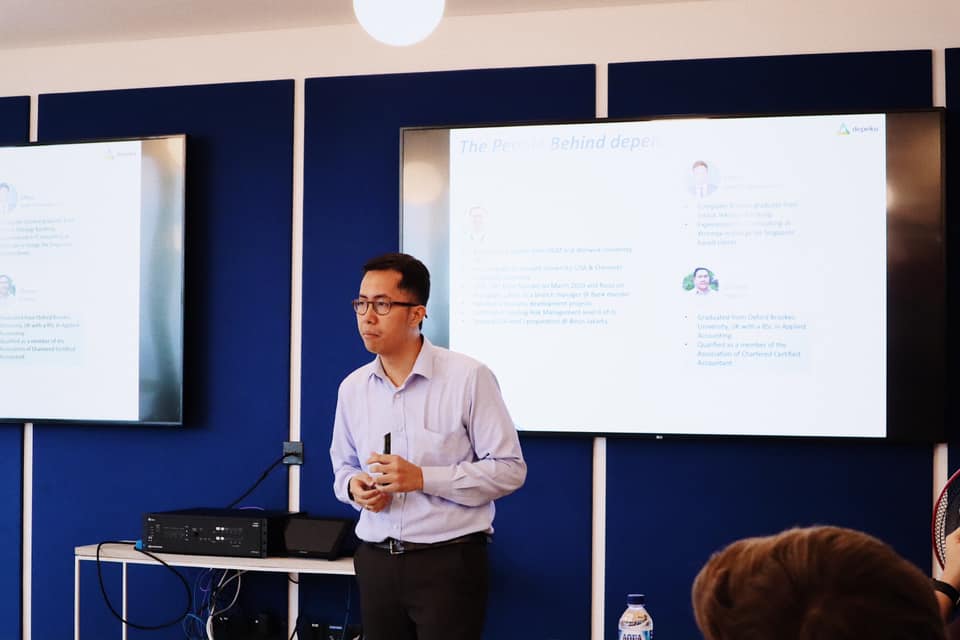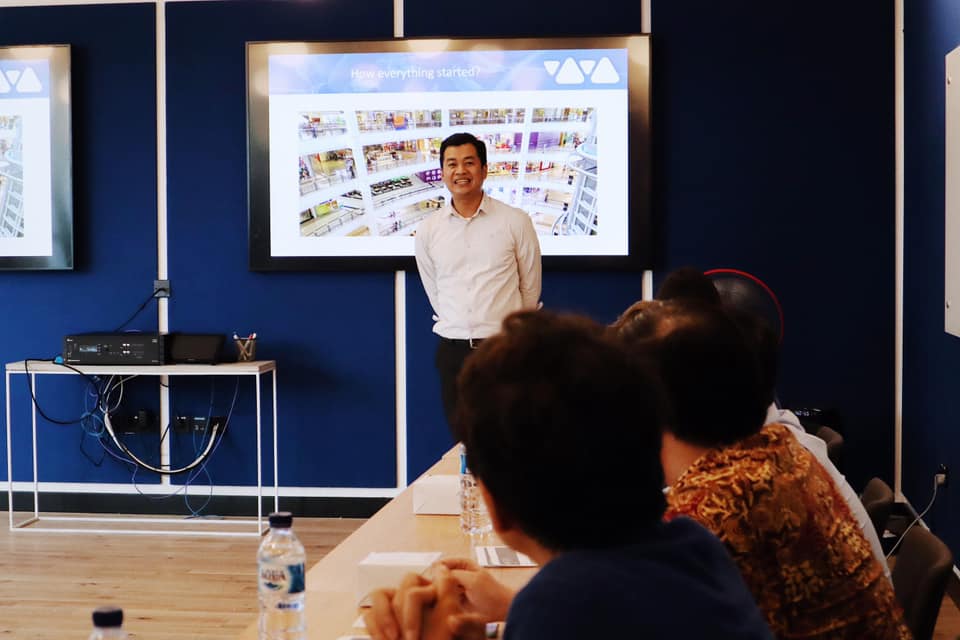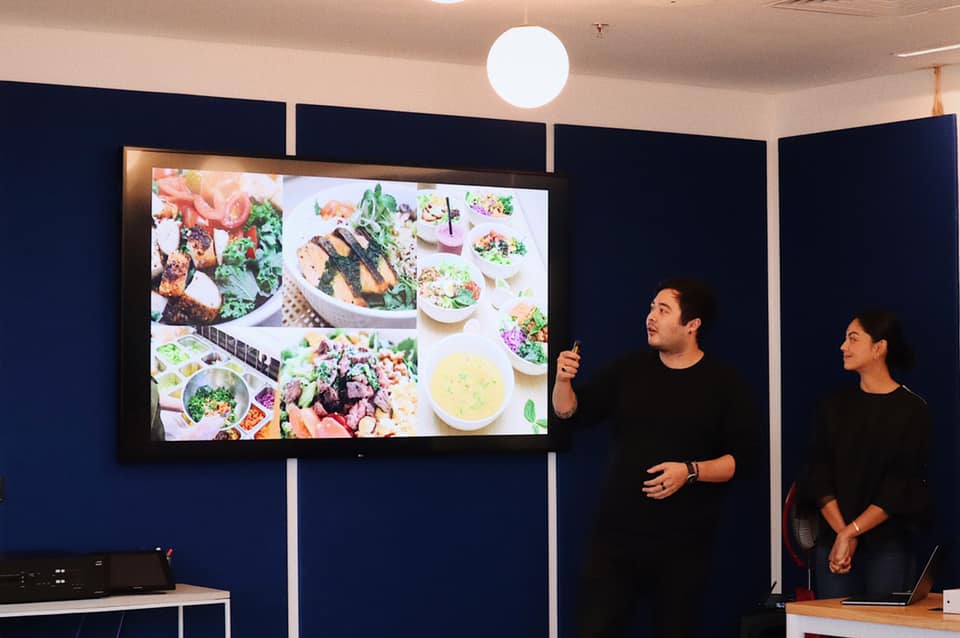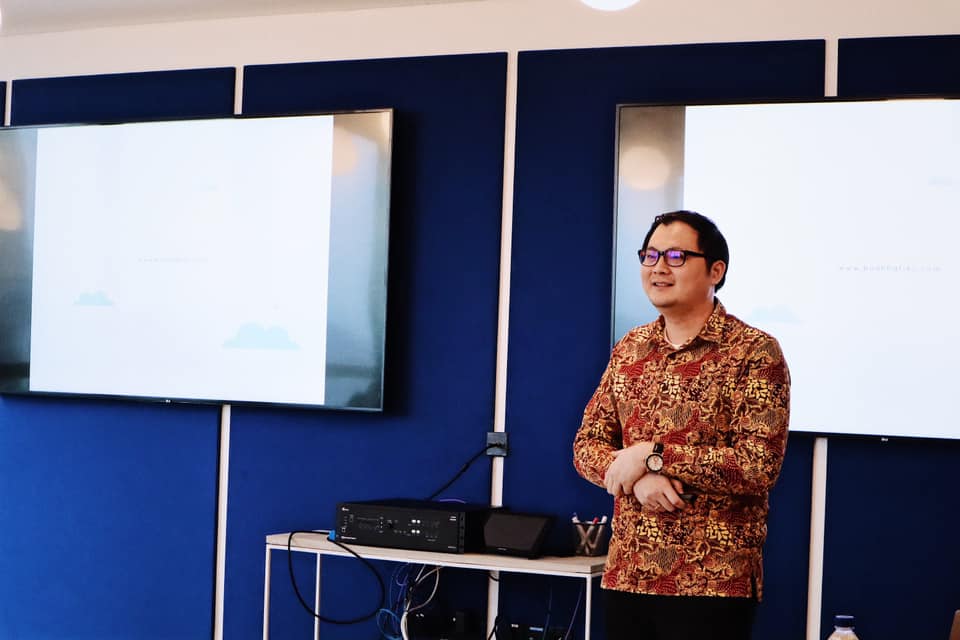 Last Wednesday (January 30, 2019), ANGIN organized its flagship event, ANGIN Pitch Luncheon at WeWork Revenue Tower, Jakarta. Four startups were selected by our angel investors (based on voting systems) to present their businesses. Each startup had 5 minutes pitching time, followed by 10 minutes Q&A and feedback session with investors.
This event was well attended not only by our angel investors but also our venture capital friends, such as East Ventures, MDI, Skystar Capital, Monks Hills, Venturra, Convergence, Prasetia Dwidarma and Patamar Capital. The event was concluded with lunch and networking session. 
The four startups who pitched were:
Mallness:

 An Online to Offline platform (O2O) enabling mall tenants (retailers) to increase their offline customer outreach. It allows retailers to engage with customers through location-specific deals and promotion. Using data analytics, it also provides customer behaviours data, leading to better sales. Additionally, Mallness aims to enhance visitors' shopping experience by helping them to navigate available deals, providing app store directory with user reviews, and online product catalogues. 

Buahhatiku: A

 product retailer focusing on maternity and baby products for middle-lower customers. It offers good quality products at affordable prices, something that appears to be lacking in the current market. Their products include breast pumps, women underwear collection, halal baby diapers, etc. In addition to producing their own brands, Buahhatiku also sells products from various brands on its e-commerce site. 

DepeKu: A

 p2p lending platform focusing on property down payment fulfillment. It targets middle-lower borrowers who experience difficulties in securing capital for a down payment from conventional financial services. As DepeKu

 tracks borrowers' historical installments, it helps them to build a solid historical financial record and increase their chance to secure a mortgage (i.e., KPR or KPA) from other financial institutions. 

Greenery: A

 Jakarta-based healthy food eatery and catering. Using only locally sourced organic ingredients, it serves a range of healthy bowls, wraps and beverages for middle-high affluent customers who are aware of their health and fitness. Greenery ensures that their products are free from artificial and dangerous ingredients and approved by a certified nutritionist onboard. It has opened its first outlet in Senopati, Jakarta.
Find photos from the event here.