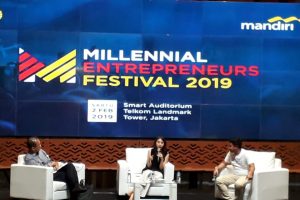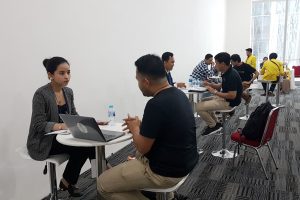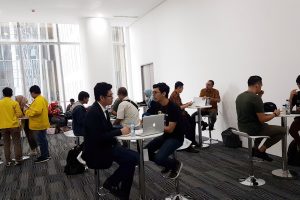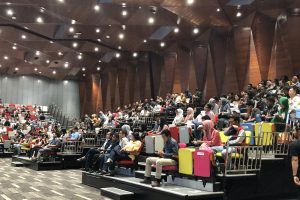 ANGIN attended Millennial Entrepreneur Festival 2019, a festival specifically designed for startups and small medium enterprises (SMEs) intended to create the right entrepreneurial ecosystem for millennials. It was held on last Saturday, February 2 at Telkom Landmark Tower Jakarta, and was organized by ILUNI UI (Ikatan Alumni Universitas Indonesia). Within various events that were held at the festival, ANGIN participated in two events: Talk Show and Business Matching.
Talkshow: "How to Become Investment-Worthy Startups"
At this talk show session, ANGIN's Principal Valencia and Mandiri Capital's Head of Finance, Treasury & Human Resource Bisma Manda Samsu discussed mainly about what kind of startups angel investors and venture capital look for in a business. We had an interesting discussion and Q&A session with the audience. ANGIN's portfolio company, Kitabisa, represented by its CMO Vikra Ijas, also spoke at a separate talk show session.
Business Matching for 50 Selected Entrepreneurs
In the business matching session, ANGIN investment team Gema and Atika had the opportunity to meet 18 startups across various industries, such as education, agriculture, waste management, financial technology, commerce, and communication. This business matching session was also attended by fellow investors, Andrea Surya from Kejora Ventures and Angela from Skystar Capital.