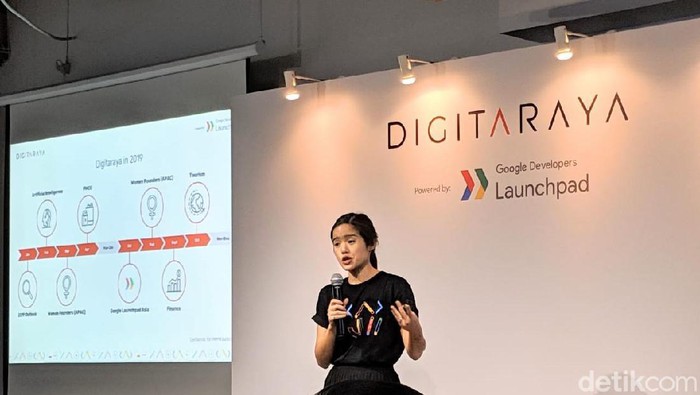 Last January 30, ANGIN team Gema and Valencia attended Digitaraya-hosted event named 2019 Industry Insights: Exploring the Landscape of Indonesia's Digital Startup Economy at Kibar office, Jakarta.
A series of keynote speakers (i.e. from Digitaraya, Google Indonesia, McKinsey, and UBS) highlighted existing data, trends, and forecast on Indonesia's digital startup landscape. Among one of the interesting insights came from Randy Jusuf, Managing director of Google Indonesia, who mentioned that Google's study found that the market value of Indonesia's digital economy in 2018 reached USD 27 billion, far above other countries in the same region.
The event was continued with pitching session by five startups who are shortlisted for Digitaraya's second bootcamp and networking session with fellow ecosystem players. The five pitchers were:
Medi-call, a startup that develops Location Based Service (LBS) application to connect patients looking for in-house service with the nearest and health care providers.

Wahyoo, a startup that provides affordable enterprise resource management system, giving  added values and benefits for Indonesian food stalls.

Shipper, a logistic aggregator platform, aiming to solving problems of merchants, customers, and third party logistic services.

Smart Ternak, a startup that offers an IOT and AI-based management system to assist cattle farmers' day to day operation.

Alamat.com, a startup providing online directory platform for users to discover best local lifestyle services.