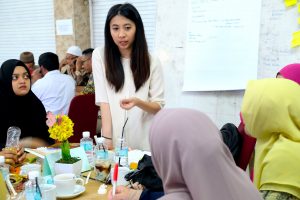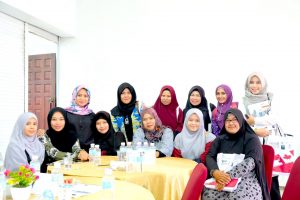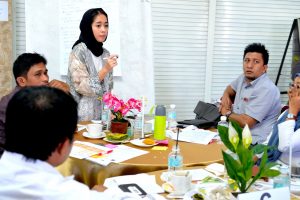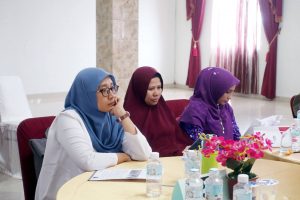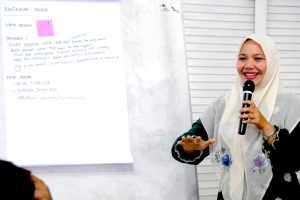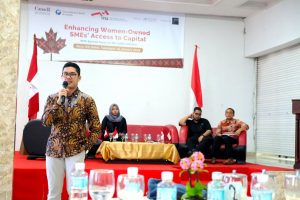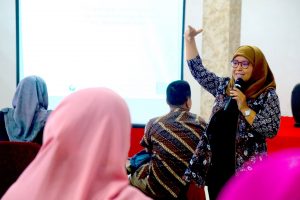 Canada-Indonesia Trade and Private Sector Assistance (TPSA) Project and Angel Investment Network Indonesia (ANGIN) recently completed a three-series one-day seminar for women entrepreneurs with theme "Enhancing Women-Owned SMEs' Access to Capital: Special Focus on Footwear, Apparel, and Coffee Industries". Through the event, TPSA and ANGIN aimed to educate women entrepreneurs -particularly from the footwear, apparel, and coffee industries- about external financing alternatives and facilitate an interactive dialogue between them and financial service providers (FSPs)/investors. The event was organized in Bandung (22/11), Solo (12/12), and Takengon (1/16). A total of 170 SMEs that are either owned or led by women attended the events, along with government agencies, industry associations, and others.
Some highlights of the events:
Talk show session:

In this session, various types of FSPs/investors shared about financing products they offer for entrepreneurs and the requirements to obtain them. Additionally, we also invited one inspiring SME in each city to share their experience in getting external funding from a number of sources.
Our speakers were: Foura Deviyanti (MSMEs Credit Division at BJB), Hanifah (Head of Public Fund a BEKRAF), Ajeng Kurnia Sari (Credit Risk Manager at Modalku), Danang Kusuma (VP Sales at Investree), Nuniek Tirta (Angel investor at ANGIN), and Putera Dwi (Co-Founder at BRODO), Rudi Sanjaya (Digital Banking Product Business Lead at BTPN), Jonathan Bryan (Chief Marketing Officer at Koinworks), Ellen Nio (Associate at Patamar Capital), Samuel David (Head of Retail at Du'Anyam), Syaiful Bahri Sinuhaji (Assistant Manager at Eximbank), Havid Han (R&D Director of Mobiliari Group, representing ANGIN's angel client), Afifa Urfani (Head of Marketing at Crowde), Sutan Sinaga (Consultant at Root Capital), and Rizkani (Founder of Kokowagayo Cooperative)
Role playing session:

Through this exercise, TPSA and ANGIN aimed to encourage participants to think from the perspective of investors and come up with fresh, out-of-the-box  financing product ideas that best suit them. Majority of the entrepreneurs in three cities came up with similar products, they mainly in the form of loan product that 1) require no collateralized, 2) does not charge interest rate but implement profit sharing scheme, and 3) is bundled with non-monetary supports, such as training and mentoring.
Business presentation by shortlisted SMEs: Approximately 10-20 SMEs in each city were given the opportunity to present their business in the front of investors/FSPs.