[CALL FOR APPLICATION] I-PLAN : Innovation Challenge
Event Navigation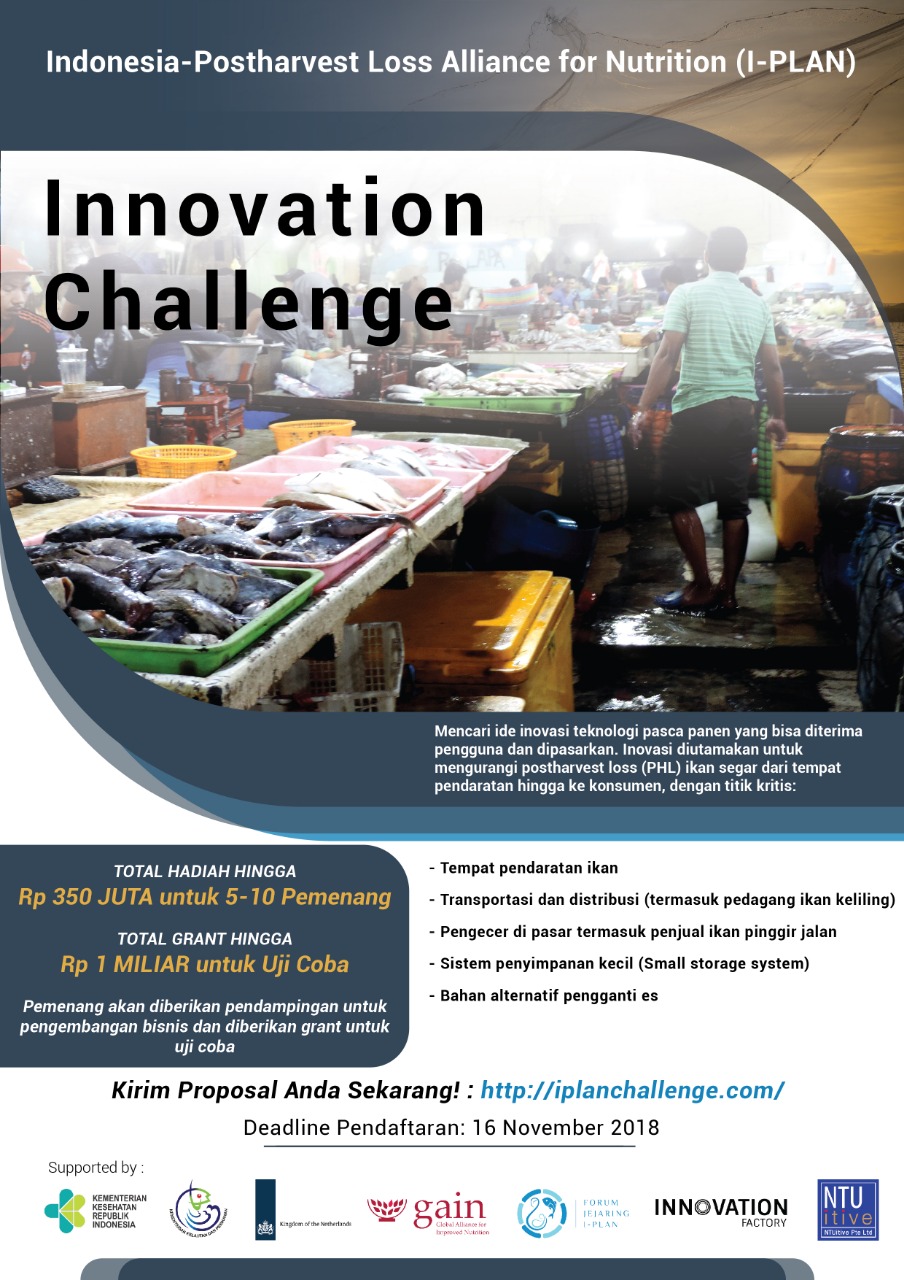 We're looking for new innovation to overcome the Post-Harvest Loss of Fresh Fish in Indonesia !
This "Innovation Challenge" competition aim to find 10 finalists who have innovative technological ideas that can be adopted by any local fish suppliers to reduce Post-Harvest Loss (PHL) which generally override some critical points such as fish landing sites, transportation and distributions, market retailers, small storage system and alternative ice substitutes.
Innovation Challenge objectives is to overcome the post-harvest fresh fish problem in Indonesia, GAIN, trough this I-Plan program (Indonesia-Post Harvest Loss Alliance for Nutrition), in collaboration with Ministry of Health which also got a full support from Indonesian Ministry of Maritime Affairs and Fisheries, Innovation Factory and NTUitive will hold this national level competition program.
This call for application is open for public especially for : Researchers, college students, MSMEs. cold chain stakeholders (industry, suppliers, associations), distributors, private sector, or individuals who have any idea to reduce the loss of fresh fish post harvest  for the domestic market and have innovations to solve problems in the five post-harvest critical points.
Participants can directly submit their ideas at http://iplanchallenge.com/ by including a company profile or business plan.
The latest submission : November 16th 2018
Click here to read more about this competition.