[CALL FOR APPLICATION] Scale your startup with SKALA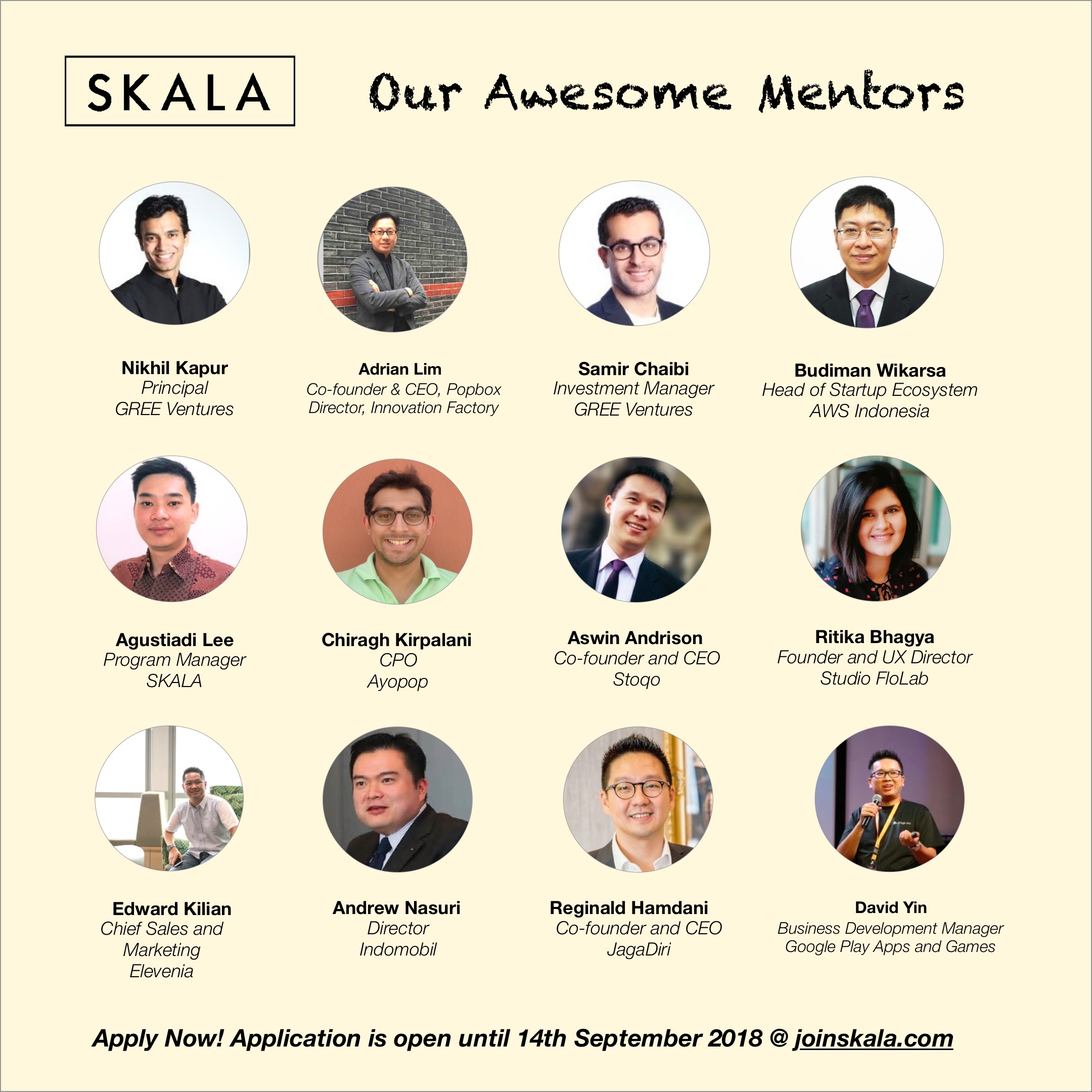 Do you want to know how to build a product ? 
Do you want to know how to get users and grow ? How to find product-market fit ?
How to raise money and long term succeed ?
Let's join for  Indonesia's first metrics-driven and mentorship-focused accelerator program that leverages on the expertise and network of Innovation Factory and GREE Ventures with the main goal to help technology startups solving local problems to scale and grow, SKALA !
SKALA team of operating partners and mentors will be there to answer any questions you may have about the accelerator and how the program can help you scale your startup.
The Mentors :
Nikhil Kapur, principal of GREE Ventures
Adrian Lim, Co-Founder & CEO, Popbox Director, Innovation Factory
Samir Chaibi, investment manager of GREE Ventures
Budiman Wikarsa, Head of Startup Ecosystem AWS Indonesia
Agustiadi Lee, program manager of SKALA
Chiragh Kirpalani, CPO Ayopop
Aswin Andrison, Co-founder and CEO Stoqo
Ritika Bhagya, Founder and UX Director Studio Fiolab
Edward Kilian, Chief Sales and Marketing Elevania
Andrew Nasuri, Director Indomobil
Reginald Hamdani, Co-founder and CEO JagaDiri
David Yin, Business Development Manager Google Play Apps and Games
Application is still open until

14th September 2018