[UPCOMING] ANGIN Monthly Luncheon Pitching Session – February 2019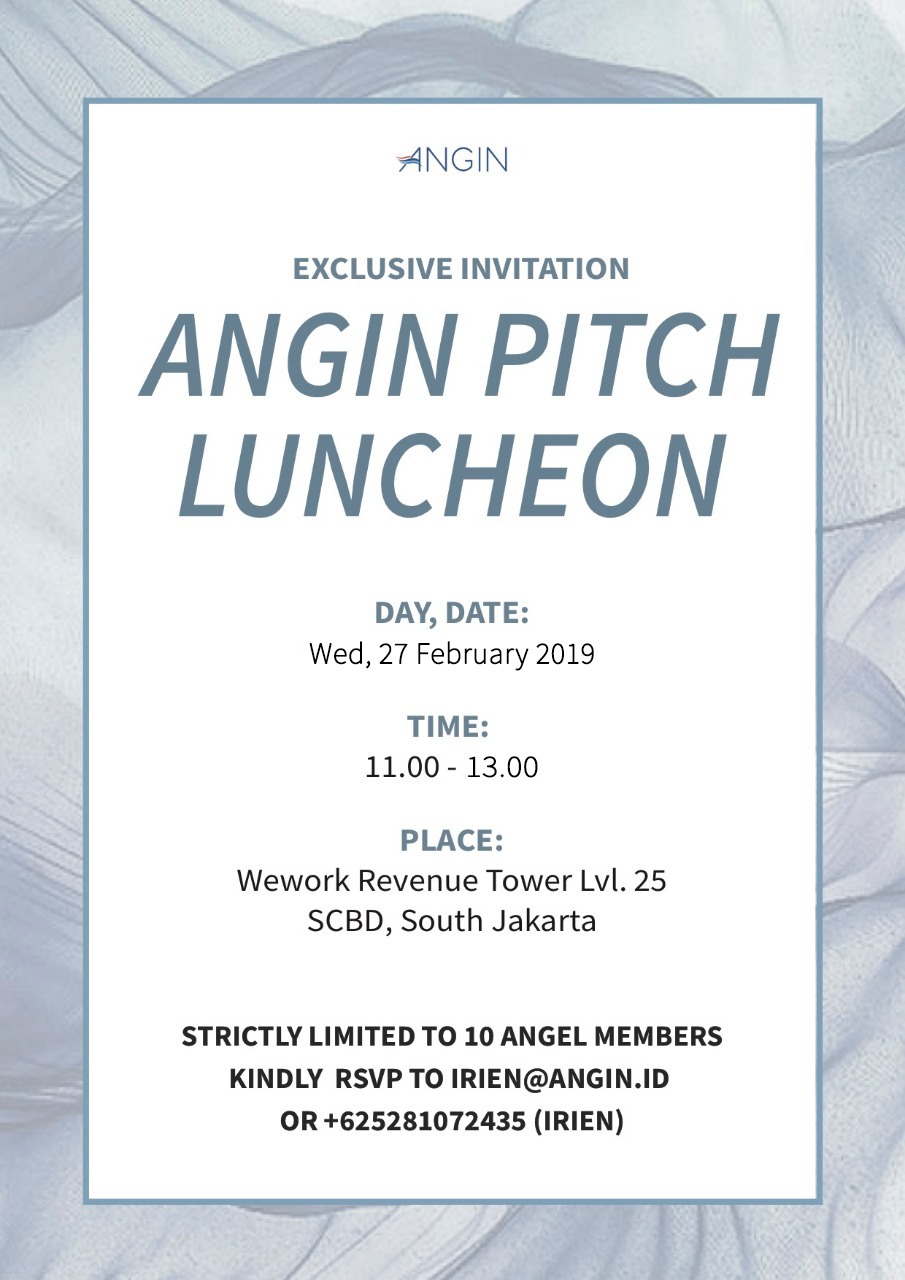 Next week, ANGIN will held its routine luncheon pitching session for angel members on Wednesday, 27th of February.  This event aims to showcase curated startups of the month. This month, ANGIN will provide a chance for 4 startups to pitch in front of ANGIN angel investors and VC representatives. Gema, Irien, and Sheila will attend the event as ANGIN team.
The startups who will present their business are:

Motoran
an end-to-end app focusing on used motorcycle dealership. Currently, they operate a marketplace model that allows dealers and buyers to have fair process, starting from thorough inspection, fair pricing to seller verification.

Callista
An online skin consulting platform that helps people to get effective products with affordable price and online prescriptions from dermatologist to treat skin problems without having to pay an additional fee.
Qiwii
An online queuing application for various industries. The platform allows users to receive queueing numbers and its estimated time to get their desired service before coming to the service place.

Ripta Food
An Indonesian traditional snack manufacturer. It promotes the authenticity of traditional snacks and repackage it to be distributed in the modern channel. Currently, it has one brand of Comed (Combro Kering).