[UPCOMING] AVPN Conference 2019
Event Navigation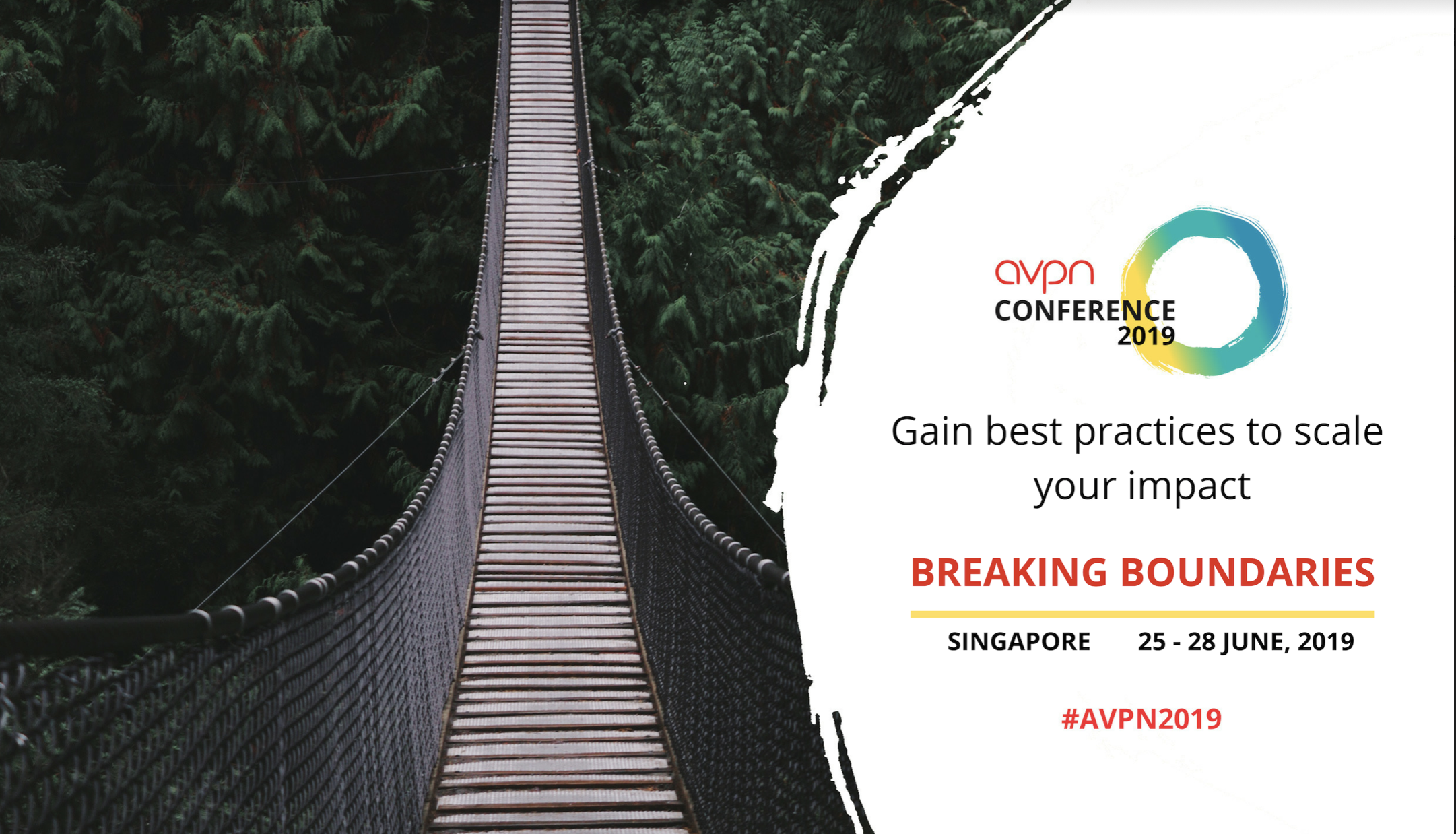 Now in its seventh year, the AVPN Conference is Asia's largest gathering of social investors who are seeking to move capital more effectively towards impact. From June 25 to 28, this 4-day premier event will provide a platform for thought leaders and practitioners to engage in cross-sector collaboration, best practice knowledge-sharing and advocacy.
THEME: BREAKING BOUNDARIES
To address immense challenges that require a full consideration of the multi-dimensional issue at hand, the AVPN conference will take deep dives into a broad spectrum of impact areas and funding approaches. The interactive and outcome-oriented sessions and activities will also empower social investors to become better equipped to deploy capital strategically into the social sector and build the capacity of Asia's social economies in line with the Sustainable Development Goals (SDGs).
Get your tickets today!
For further information: https://conference.avpn.asia