[UPCOMING] Social Innovation Acceleration Program (SIAP) Bootcamp 2.0
August 11, 2018 @ 12:00 am
Event Navigation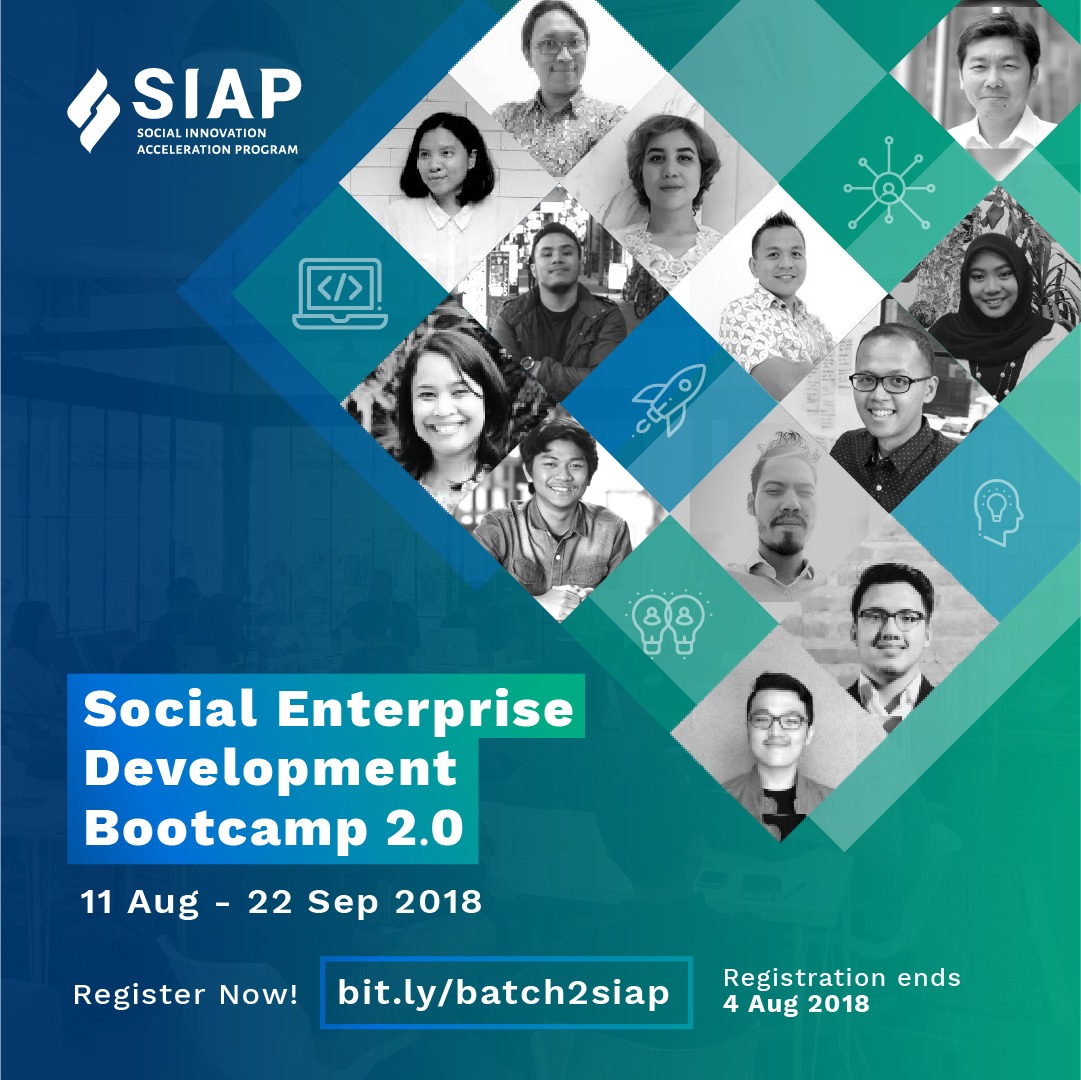 Are you aspiring to be a social entrepreneurs? We've got a perfect program for you!
Social Innovation Acceleration Program (SIAP) is an acceleration program for aspiring and early-stage social entrepreneurs organised by Impact Hub Jakarta. They want to become a launchpad for social enterprises and work with them to solve country's most pressing economic and social issues.
The program focuses more on entrepreneurs with ideas and solution to create positive impact and drive change through business and assist them to further grow their product. They also provide entrepreneurs with mentorship, personal, knowledge resource, impact assessment methodology as well as community support.
Event Details: 
Saturday, 11 August 2018 | Impact Hub Jakarta
REGISTRATION OPEN! RSVP Now before 4 August 2018