[UPCOMING] The ASEAN Angel Alliance Summit 2018
November 27, 2018

-

November 28, 2018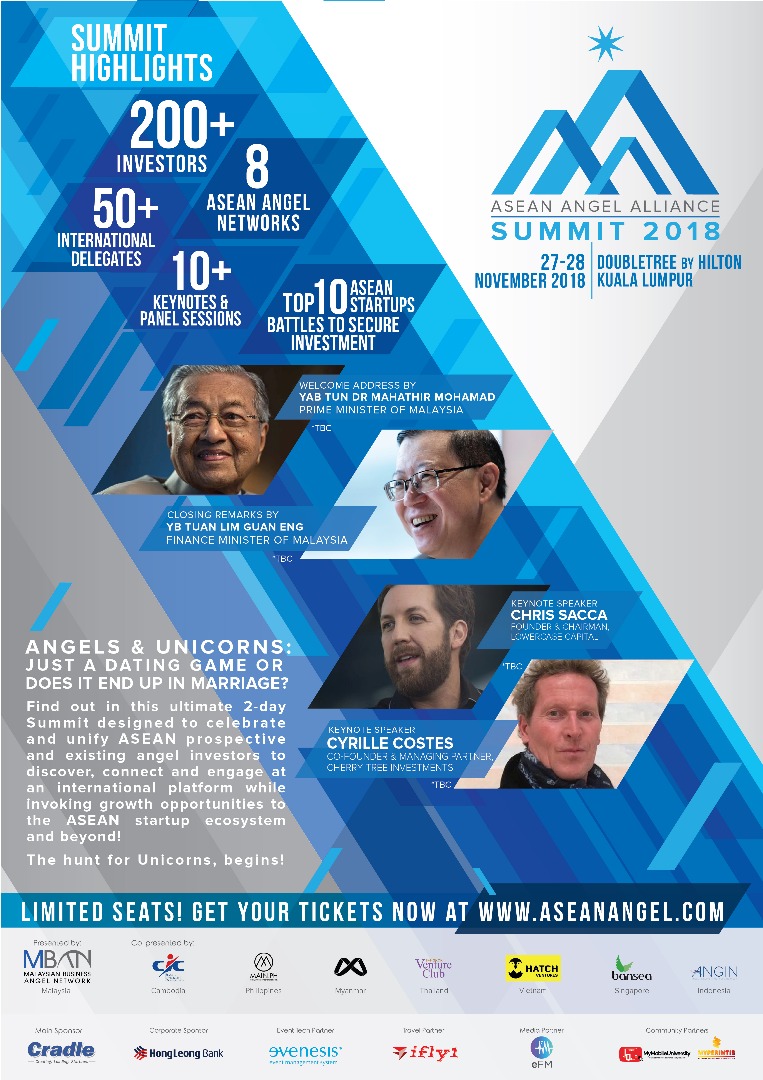 CELEBRATING ASEAN ANGEL INVESTMENT
Calling out any entrepreneurs, startup ecosystem builders, any investing community and angel investors!
The ASEAN Angel Alliance Summit 2018 provides the perfect platform for angel investors to discover new investing venture , expanding networks, sharing opportunities and support in market intelligence and market penetration throughout the region's ecosystem.
Key highlights to the event also includes networking opportunity with 200 international angel investors, notable Keynote Speakers and Panel sessions, Masterclasses, Fishbowl sessions and Fireside Chat with YB Lim Guan Eng.
Keynote speaker :
Chris Sacca – Founder & Chairman Lowercase Capital (TBC)
Cyrille Costes – Co-Founder & Managing Partner, Cherry Tree Investments (TBC)
Click here for more information
Event detail :
Time : 27 – 28 November 2018
Venue : DoubleTree by Hilton Hotel Kuala Lumpur
The ASEAN Angel Alliance (AAA) has assembled an outstanding progtam for its first 2018 Summit experience. You can expect your perceptions to be changed, technical questions to be answered and your imagination to enliven into action. Here is for an overview of the program.